Software on the go
At Vijay Software, we develop eCommerce systems that are flexible, intuitive, attractive, and mobile-ready. They are built on platforms like Shopify, Woocommerce, Magento, Bigcommerce and others. You can count on us to improve your customer experience and drive sales forward.
Custom Ecommerce Storefront Designs for Improved User Experience
We provide custom eCommerce storefront designs for your preferred eCommerce platform or we can recommend one based on your needs. Features include easy product, order, user management, email marketing tools, blogging, coupons and many more….
Seamless Integration
Whether you're implementing a new software or upgrading, Vijay Software eCommerce development teams: back up, audit and verify your data for a seamless migration. Our team ensures your business data's integrity is secure and all inventory, historical data and reports are properly transferred if upgrading or migrating.
Custom Shipping Tools
We create custom shipping and drop-ship plugins through third-party APIs from UPS, FedEx, DHL, and USPS. We ensure your platform provides real-time shipping rates, custom shipping methods, labels, dimensional shipping and insurance as well as freight integrations. We can integrate your store with popular shipping solutions like Advanced Shipping Manager, ReadyShipper, ShipStation, Endicia, Stamps.com, and more.
E-Commerce Mobile App Development
We provide eCommerce app development on native iOS and Android platforms with responsive designs for tablets and smartphones.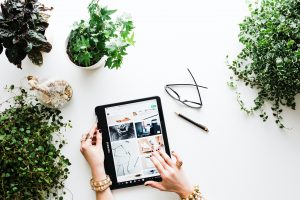 Get Your FREE Consultation!
Contact Us with requirements of your Mobile App